dinsdag 19 april 2011
Nice song, check it out below!


Geplaatst door

Bas Nijenhuis
op 21:16
Geen opmerkingen:

I've posted before about the demise of the olde Shakuhachi forum, aka Shakuhachi BBQ. But despair not.
Come al hither: the new Shakuhachi Forum,
the European Shakuhachi Forum
! All continents welcome.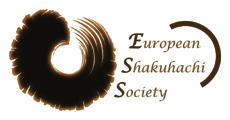 Geplaatst door

Bas Nijenhuis
op 20:01
Geen opmerkingen:

Listen to the one hour of Shakuhachi talk and live music of Dutch Shakuhachi player Kees Kort. It was broadcasted on Salto Omroep Amsterdam. It is in Dutch language. Listen
here
Geplaatst door

Bas Nijenhuis
op 19:56
Geen opmerkingen: